With 8 consecutive days of 90 degree and above temperatures, this summer on Long Island is the hottest driest summer since 2002.  Meteorologists predict the next 90 days to be warmer than normal with extended dry periods.
Turf and Ornamentals are suffering in this heat and the best we can do for them is to constantly water. Irrigation systems have to be working at their very best and with all the problems that can occur we recommend to have your sprinkler system checked often. If you are handy and have time, then please check! Your landscape will thank you. Please turn up the run times on your controller. In full sun the rotary sprinklers should run 60 minutes or more to apply an adequate amount of water. The spray zones should operate for 20 minutes or more. Many experts recommend deep watering. Many clients live in water districts that only allow odd and even day watering. Please check with your water district about their code. There are over 50 water districts on Long Island!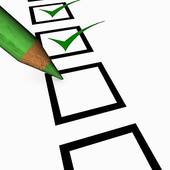 Please check your sprinkler system for the following:

Make sure each zone comes on and off manually and or as programmed.

Run the systems manually one by one and observe the operation of each sprinkler head.
Do all the sprinklers spray out uniformly?
Do all the sprinklers rotate?
Are there plants or other obstructions blocking the spray from reaching the area of coverage?
If you come across any problems during your check, please contact us at 631-423-2211 and we would be more than happy to come take a look!
Here are a few other items to consider:
Has there been landscaping and construction work at your home that may interfere with automatic sprinkler operation?
Thunderstorms and lightning can do damage to a sprinkler system, sprinkler controller, and pop the circuit breaker that the controller is connected to. If you have a GFI circuit in your garage or outside this too can pop and will need to be reset. Please check often.
Watering after midnight up to 10am is ok and will not damage your lawn and landscape.
Fungus in lawn is most often caused by temperatures at night over 70 degrees combined with high humidity and not by sprinkler system operation.
If you are planning an outdoor project, then call us to discuss and maybe we can prevent costly repairs.
If you have a heavy clay soil consider multiple cycles of watering that will allow water to percolate into hard ground.
Please see our webpage regarding sprinkler repairs and other helpful hints regarding watering during the heat wave.
Please contact Rain Rich at (631) 423-2211 or email us at irrigationspecialist@rainrich.com.
Be sure to check our facebook page daily for more tips! Rain Rich Sprinklers has been serving Long Island for 34 years and prides itself on providing outstanding service and the best value.      
Rain Rich ~Creating Rain for Life