Spring is almost here!
Check out these top Long Island Spring events for the whole family!

The Long Island Spring Home Show
Date: February 24, 25 & 26 2017
Time: Friday 4 pm – 8 pm, Saturday 10 am – 8 pm & Sunday 10 am – 6 pm
Location: Suffolk County Community College-1001 Crooked Hill Road, Brentwood, NY 11717
Details: Find Experts, Inspiration & More! At the Home Show, their goal is simple: to inspire, motivate and excite you for your upcoming home improvement – whether it's a minor renovation or a major remodel. The events feature a wide selection of home improvement professionals in a fun, interactive environment.
The Orchid Show
Date: February 18-April 9, 2017
Time: 10 am-5 pm
Location: New York Botanical Garden -2900 Southern Blvd. Bronx, NY 10458
Details: During this stunning annual Garden tradition, explore an expanded showcase of magnificent orchids inside the Haupt Conservatory before stepping outside to enjoy a complementary schedule of events and activities.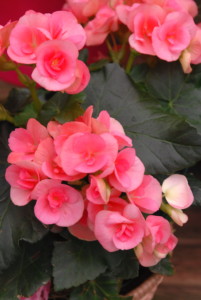 New And Upcoming Plants
Date: April 12, 2017
Time: 6:30 pm- 9pm
Location: Bayard Cutting Arboretum – Upper Carriage House
440 Montauk Highway Great River, NY
Details: Tom Stemler of Daisy Gardens Will Present Materials On New And Upcoming Plants. The Lecture Will Follow A Brief Meeting Of The Horticultural Society. Refreshments Will Be Served.
Old Mastic Bird Walk
Date: March 11, 2017
Time: 9:00am – 11:30am
Location: William Floyd Estate 245 Park Drive Shirley, NY
Details: A 2-3 Mile Birding Walk At The William Floyd Estate. Event Description: Search For Year-Rounders, Lingering Winter Birds, And Early Spring Arrivals. Bring binoculars if you have them. 2-3 Miles Roundtrip. Contact Information: For More Information Call (631) 399-2030.
I Spy Signs of Spring
Date: March 27, 2017
Time: 10:30 AM – 11:30 AM
Location: Suffolk County Farm and Education Center- 350 Yaphank Avenue Yaphank, New York 11980
Details: Join us for fun on the farm! Explore our farm with hands-on-activities, stories, songs, crafts and a wagon ride to visit the animals. Each session has been designed to accentuate the child/caregiver learning experience.