Holiday Lighting Services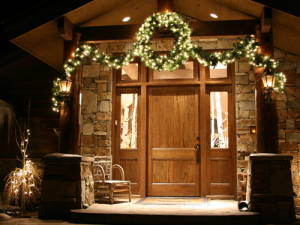 Rain Rich offers complete holiday lighting services for your Long Island home or business.
We want to help you enjoy the holiday season with less work and less hassle. Our team will customize your holiday design, expertly install your equipment and decorations, maintain your lights, remove everything after the holidays, and store in our protected safe facility. All you need to do is select your colors and the design process begins.
Don't waste time looking for last year's broken lights, untangling wires,  climbing unsafe ladders, and connecting frayed electric cords. Call 631-423-2211 or click here to schedule your free consultation.