This past week we have received over 8" of rainfall well above the normal for Long Island.  And more is on its way! If you are like most homeowners, you probably experienced some water leaking into your home or basement. Some of these problems can be prevented simply by cleaning your gutters and preventing water from backing up and overflowing. Another solution involves moving the water away from the foundation of your home.
All the water that falls on your roof, collects in your gutters, and discharges through the leaders onto the ground can find its way into your cellar or crawl space causing damage and dangerous mold.
To prevent this from happening I recommend installing piping, catch basins, and drywells and moving the water away from your home.
A Rain Rich Landscape Drainage System consists of the following:
Connections to leaders and gutters 
Catch basins
Channel drains
4" PVC piping
Dry wells
French drains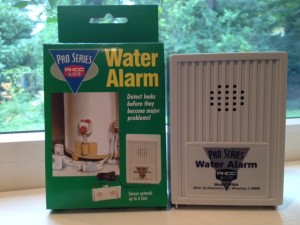 Rain Rich also recommends the following services:
Covering window wells
Keeping gutters and leaders clean of leaves and debris
Placing water sensitive alarms in basements and crawl spaces to notify you of any leaks or storm water intrusion. You can purchase the alarm by calling us at 631-423-2211. The Alarm is $19.99 + tax & shipping and can save you from having a major flood!
Excess water on your property causes damage and creates a health risk.
For a free analysis and quote for your home and property please call 631-423-2211 or email us at irrigationspecialist@rainrich.com. For more info about our services, please visit our drainage page.
Rain Rich Sprinklers has been serving Long Island for 35 years. Rain Rich prides itself on providing outstanding service and the best value. We wish you a happy and safe November!
Rain Rich~ Creating Rain For Life