DUE TO HIGH HEAT AND PROLONG DRY PERIOD WE ARE ADVISING ALL OF OUR CLIENTS TO DO THE FOLLOWING:
Increase the run time on your rotary sprinkler zones to water 60 minutes every day.
Increase the run time on your spray sprinkler zones to water for 20 minutes every day.
Increase your drip irrigation zones to water for 60 minutes every day.
Increase the water budget key on your sprinklers to 120% or more.
Water as early in the morning as possible. Experts agree the best time to water is between the hours of 2am-10am. This will give your system the greatest pressure and volume and operate at the highest efficiency. It will also finish the cycle before you are up and using water in the home.
Try not to use water in the house at the same time you are using your sprinkler system. There is not enough water to handle the demand.
Try not to water during the day.
Observe local ordinances such as odd/even day watering.
Visually check your system for broken pipe, broken sprinklers, clogged nozzles, and blocked spray from overgrown lawn, plants, and trees.
If your landscape is still thirsty then run a second cycle at the end of the day or early evening.
If you need assistance with your controller then I recommend calling the manufacturer technical support that has personnel on staff to walk you through the operation of your particular timer. You may also watch our demo video on our You Tube Page.
Hunter Clocks Call 1-800-733-2823
Rain Bird Clocks Call 1-800-724-6247
Toro Clocks Call 1-877-345-8676
As you probably have surmised that there are many ways to water and most often there is a trial and error period to find the best programming. In very hot weather it is best to error on the side of overwatering vs. under watering.
Note: Keep in mind when the weather cools to dial back the watering because too much water too frequently will damage your landscape!
 Click here for a free estimate, visit us at www.rainrich.com or call us at 631-423-2211.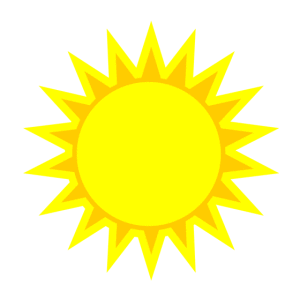 Stay Cool!